training yoga teachers in pregnacy yoga
Lulu Winfield
Lulu has been working with pregnant women since the birth of her first daughter in 1998. An original member of Doula UK (2001) she has supported more than 300 couples through the births of their babies and acted as a Doula Mentor for Doula Uk. Discovering yoga in India at 19yrs old she was inspired to train as a teacher after experiencing the transformative powers of yoga through her own pregnancies, guided by the wonderful Lolly Stirk. She trained with YogaBirth and qualified as a Pregnancy Yoga Teacher and Childbirth Educator in 2006, again with the privilege of mentorship from Lolly Stirk and Yvonne Moore. Lulu is also a certified Hypno-Birthing instructor and practising maternity reflexologist. In 2007 she set up the thriving pre and post natal yoga department at The Power Yoga Company and in 2013 established the same at Lumi Power Yoga.
Deanne Liew
has been teaching Yoga for 13 years. She was introduced to Yoga in 1996 by a handful of teachers who were directly taught by Vanda Scaravelli. She decided to give up her full time job and found a unique teacher training course with John Stirk and Sophie Hoare in London; she qualified in 2000. Further teaching qualifications include teaching yoga to children and those with special needs. Pre-natal and post-natal yoga for women including a two year course as a Birth Educator. Inspired, she continued her training as a Doula and has supported over 30 parents through this unique experience. Deanne is always striving to understand more about the body and it's own intelligent process of integration. She encourages students to deepen their understanding of their practice mindfully while offering something new and challenging in every class. Deanne is grateful to the teachers and students who have influenced and guided her on her own Yoga path. She is a popular teacher, teaching full time since 2002 in some of London's top Yoga centres.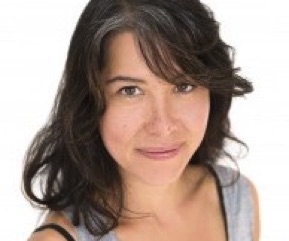 Sunnah Rose
Sunnah has been teaching yoga since 2002. Originally trained in the Sivananda Ashram, she is now a BWY teacher and continues to work and train with various teachers and different styles to keep her classes fresh and challenging.
In 2006 she qualified as a Pregnancy Yoga Teacher and Child Birth Educator with YogaBirth, set up by Yvonne Moore and Lolly Stirk and a number of other wonderful Active Birth teachers. She was fortunate enough to be mentored by both Yvonne and Lolly as well as draw on the experience of everyone within the organisation.
website under construction