dnj Gallery
in association with Parlor Performances
presents
(direct from London via the Edinburgh Fringe Festival!)
DANIEL CAINER: The Comic Bard of Anglo Jewry
Gefilte Fish & Chips
Edinburgh Fringe Festival Multi-Award Winner!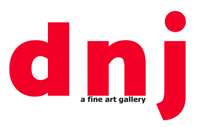 Daniel Cainer's ever-evolving one-man show of unique stories and songs is smart, funny and timely. His deeply moving tales about his family and observational comedy are entertaining with brilliant rhyming and wordplay, great musicianship and haunting tunes.  A fourth generation British Jew, Cainer shares his sense of identity via a musical exploration of his ancestral roots. His performance is distinguished by a clever and original use of language and a talent for bringing characters to vivid life. Cainer is honest, edgy, touching and unpredictable!
Thursday, October 10th at 7:30pm
dnj Gallery * 3015 Ocean Park Blvd. * Santa Monica 90404
$20 suggested cash contribution at the door
Just 50 seats, so RSVP ASAP!
To RSVP &/or for more info on Daniel Cainer please contact
Jeannine Frank at  JeannineFrank@gmail.com * 310 666-9066
For more info on dnj Gallery exhibits, openings & special events, please go to http://www.dnjgallery.net
or contact dnj Gallery at 310 315-3551 or office@dnjgallery.net